Once you decide to improve your smile, the rest is easy. Getting started with treatment couldn't be easier. The path to a more beautiful smile is simple and starts right here.
Step 1:
Visit Dr Janet Thom, your certified Invisalign provider.
During the initial visit, Dr Janet Thom will evaluate, assess and discuss the course of treatment with you. Dr Thom and her certified team will take bite impressions of your teeth and will send these to Invisalign for processing. 
Step 2:
Invisalign® makes your aligners.
Invisalign uses advanced 3-D computer imaging technology to transform your bite impressions into a custom-made series of clear and removable aligners.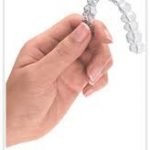 Step 3:
You receive your clear aligners in a few weeks.
During your next visit with Dr Janet Thom, you will receive your first set of clear aligners. Dr Thom will most likely give you a few additional sets to wear before your next visit.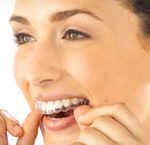 Step 4:
You wear your aligners.
You'll wear each set of clear aligners day and night for about 2 weeks, removing them only to eat, drink, brush, and floss. Patients, on average, complete treatment in approximately a year. You'll visit Dr Janet Thom at regular intervals to check your progress.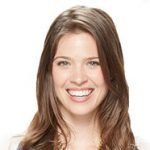 Step 5:
You've finished treatment!
Congratulations! When you're finished wearing each clear aligner in the series, your treatment will be complete and you will have straighter teeth and the beautiful smile you deserve. We recommend wearing your Invisalign clear retainers at night forever to keep your teeth straight.
Frequently Asked Questions and Answers
Q. How does Invisalign work?
A. Using the latest advances in 3-D computer technology, Invisalign translates your doctor's instructions into a series of nearly undetectable Aligners. You wear each set of Aligners for about two weeks, moving your teeth gradually week by week, millimeter by millimeter you've achieved the desired result.
Q. Is Invisalign effective?
A. Thousands of doctors are treating patients with Invisalign. It works for a wide range of patients whose teeth are too crowded or have spaces between them, as well as for those whose teeth may have shifted after having worn braces in their youth.
Q. How often will I have to wear my Aligners?
Invisalign only works while you're wearing the Aligners. It's recommended that you wear your Aligners full-time, day and night, except to eat, brush and floss your teeth – or as directed by your doctor.
Q. How long does Invisalign take?
A. The duration of treatment depends on the severity of your case, which determines the number of Aligners you need. However, the average is about 12 months, but only your doctor determines the length of your treatment.
Q. How much does Invisalign cost?
A. As with traditional braces, the cost will be based on the complexity of your case and the length of treatment. Many doctors charge the same for Invisalign as they do for traditional braces. Also, if your dental insurance plan covers traditional braces, it will typically cover Invisalign to the same extent.